Designed like a traditional press, this equipment is mounted on a mobile trough avoiding so infrastructural works. Moreover, it allows freeing up place outside harvesting periods.
Advantages
A large square plate
Low pressure on the grape
Ideal ratio between pressing surface and grape volume
No crushing nor mashing during pomace crumbling
Great filtration of the pomace
Low oxidation of the musts
Great flexibility in usage thanks to hydraulics
Easy maintenance and cleaning
Low power consumption
Options for the PTX press :
A stainless steel filtration grid : covering the whole surface of the trough allows a more rapid flow of the juice and a better cleaning of the concrete troughs.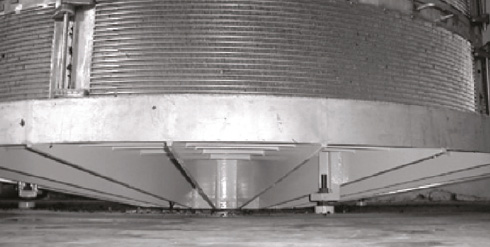 The new automatic regulation cabinet "Type Champagne": even more operating convenience, time saving and quality of pressing.