Cooling trough
Embedded system to cool the juices
immediately after pressing
COQUARD Patent
VITeff 2015 Innovation Award : les Pressoirs Coquard
The cold is a key feature of the hygiene of the grape juice. The principle of the new system developed by Coquard consists in cooling down the juice to about 15°C during it flows in the tray integrated into the press. Refrigeration is ensured either by an existing cooling unit, or a small autonomous one. The Cooling trough is located under the press or on one side. It has a slightly tilted double-skin bottom where a coolant is flowing through at a temperature set between 0 and 10°C as needed.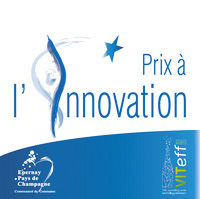 cooling trough
This new system provides significant benefits
To lower the risk of the fermentation to start during and after pressing.
To limit the oxydation of the juices.
To improve the musts clarification made by eliminating course particles under a controlled temperature.
To improve the quality of the musts by controlling the cold chain from the grapes pressing.
Significantly reduces energy consumption to cool down the musts.
Description and operation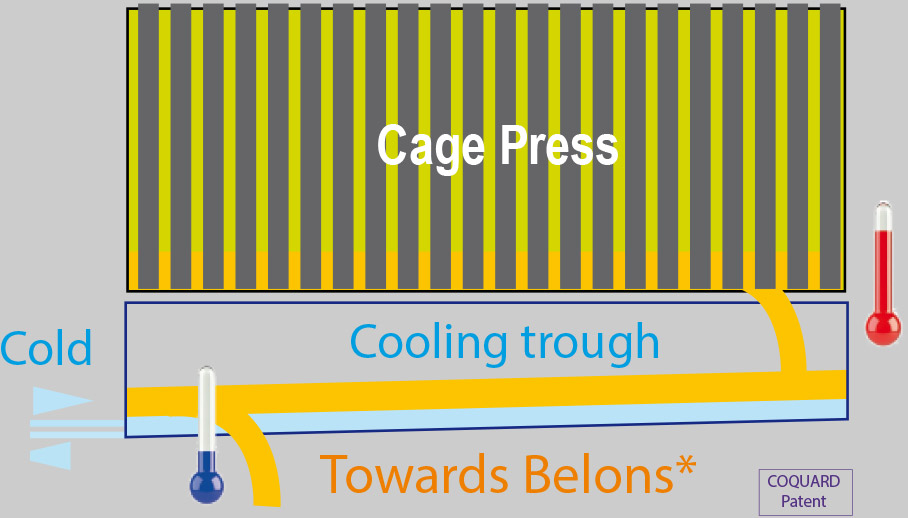 This innovation is easily adaptable to any type of automatic press of any manufacturer as well as traditional presses mounted on a stainless steel tray.

* Open tank for collection and separation of the press juices.
Implementation on PAI
Implementation on equipments of other trademarks

Download product datasheet