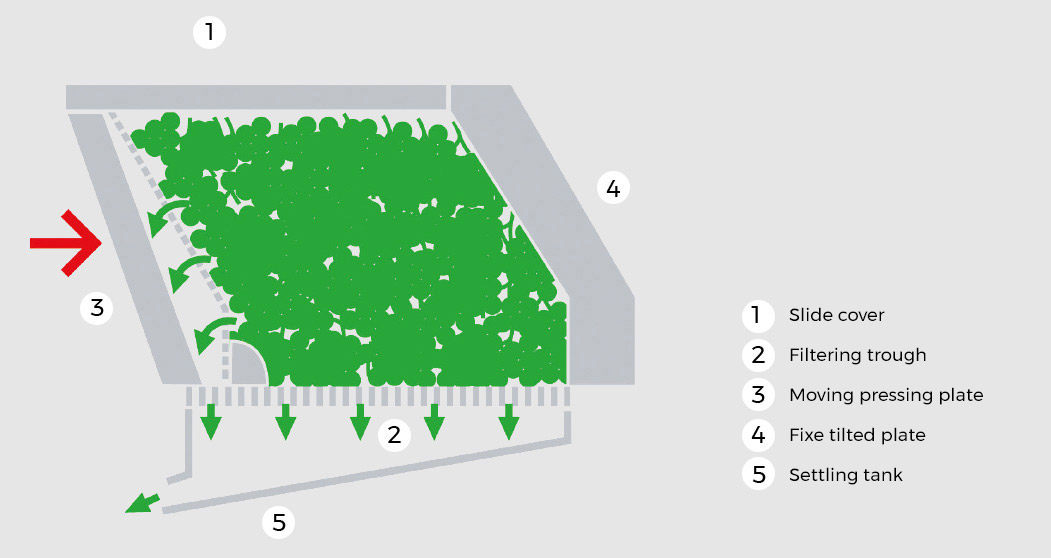 Automatic press with large square plate.
Between each cycle, the mobile pressing plate moving back, the pomace overturns du to gravity.
The materials in contact with the grape: the filtering trough and the pressing plate are made of stainless steel. The cages, the counter plates, the covers and the tank are mode of polyethylene.