Œuf de Beaune
The authentic winemaking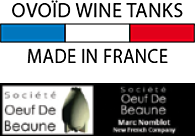 Ovoïd wine tanks suitable for your needs
The authentic BWE 9.5 HL
Ovoïd tank of 9.5 HL
Stainless Steel Hatch diameter 400 mm. Brass Standard fasteners and Bellot nozzle
Total emptying thanks to a three-holes ball valve diameter 40mm MACON connection
Delivered on pallet - "ex works" (EXW incoterm)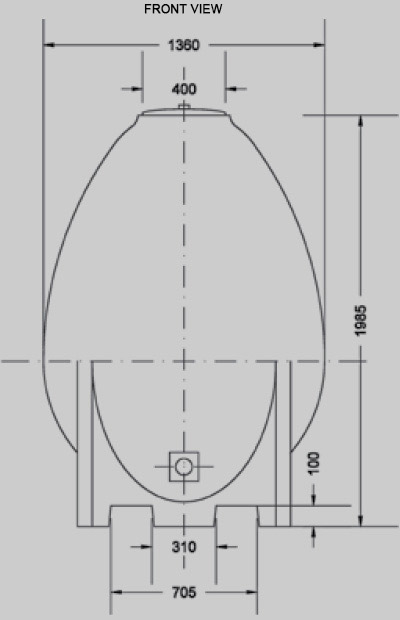 DATASHEET
Volume
9.5 HL (4 barrels of 225 L each)
Height
198,5 cm
Diameter
136 cm
Weight
2,1 t
The Authentic BWE 19 HL
Ovoïd tank of 19 HL Authentic model
Stainless Steel Hatch diameter 400 mm - Brass Standard fasteners and Bellot nozzle
Stainless Steel oval door - 306 x 438 Bellot
Wine racking : a three-holes ball valve diameter 40 mm MACON connection
Total emptying thanks to a three-holes ball valve diameter 40 mm MACON connection
Tasting tap with purge mounted on oval flange brazed on the door
Delivered on pallet - "Ex-works" (EXW incoterm)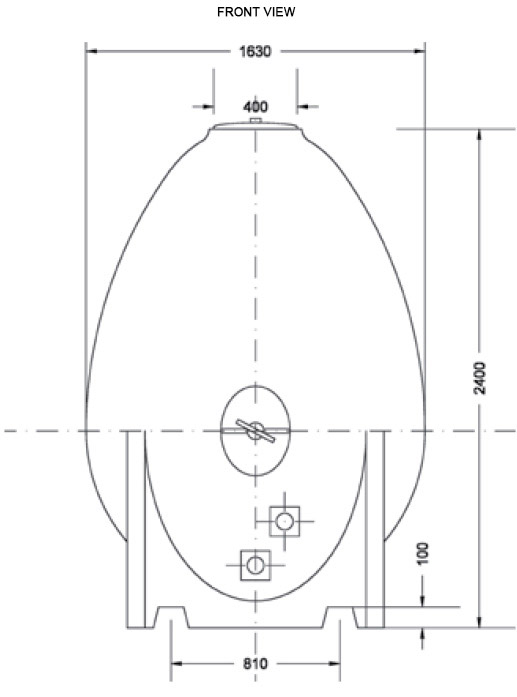 DATASHEET
Volume
19 HL (8 barrels of 225 L each)
Height
240 cm
Diameter
163 cm
Weight
2,6 t
Design based on ancestral rules for optimum results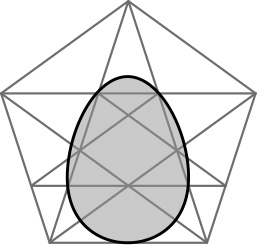 The GOLDEN RATIO

The shape and the size of our ovoïd tanks are calculated according to the rules of the Golden Number (sometimes referred to as Euclid's Golden Ratio), used since antiquity to create objects of perfect proportions.
Our tanks are molded using all natural products, without chemicals or synthetic additives. Only spring water chlorine free is used. They are made of clay-based cement, sand from the Loire Valley and gravel from the slopes of Burgundy . Our tanks have no metal framework.
AN AMAZING VINIFICATION

During the vinification and the maturing, dregs are spontaneously re-suspended thanks to the temperature changes in the wine cellar. The continuous movement is fostered by the absence of corners or angled areas.
The oval shape eases the cleaning and provides to the tanks a longer lifetime than barrels. It allows maturing fine wines with an enhanced aromatic, fat and fruity finish.

Download product datasheet